3 tags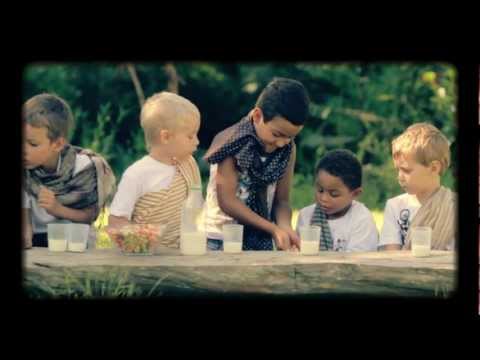 3 tags
Thus saith the Lord
Eve struggled between her senses and a clear "Thus saith the Lord". In the garden of Eden Satan successfully raised doubts in Eve's mind about what God had said and why. He stated that God had lied for they would not surely die and that God was withholding something good from them. (Gen.3:4, 5) She, and eventually Adam, chose to eat of the fruit from the tree God had told them not to...
3 tags
3 tags
Thankful Thursdays
New beginnings, college start, birthdays and wedding anniversary - this month my family had a lot to thank for and celebrate. Praise God for such opportunities!
4 tags
"As the flower turns to the sun, that the bright beams may aid in perfecting its beauty and symmetry, so should we turn to the Sun of Righteousness, that heaven's light may shine upon us, that our character may be developed into the likeness of Christ." - EGW picture from Flickr: Fe 108Aums
4 tags
Be thankful and show it
That I may proclaim with the voice of thanksgiving, And tell of all Your wondrous works. (Psalm 26:7) Sometimes the circumstances of life are not so pleasant, but we have to always look for things to be thankful for. I personally tend to not show much of the happiness and gladness I feel often. But it will do so much good, not just for us but for those around us, if we 'externalize'...
7 tags
Is it the end?
One of the hot topics this year was the Mayan Calendar and its prophecy that the end of world will be in December 21, 2012 (that is, tomorrow!). Many fear that wars, epidemics, natural disasters will destroy at least half of the world population. Throughout history many have erroneously dated the end of the world. Among so many prophecies and alarms, how do we know what will happen and what to...
4 tags
3 tags
December, already?
"It's December, already?!" I thought as I turned my calendar to the December page this morning. Seriously, it seems that Christmas 2011 was just yesterday. Lately time has been passing by too fast! There's only 1 month left for 2012 to be over. There was so much I wanted to do, so many places I intended to go, and so many things I failed to get done. But the year is not...
2 tags
Thankful Thursdays
I'm so very thankful for family, friends and for the opportunities GOD puts in our way!! God is truly faithful. 
6 tags
A Psalm. A Song for the Sabbath day.
It is good to give thanks to the Lord, And to sing praises to Your name, O Most High; To declare Your lovingkindness in the morning, And Your faithfulness every night, On an instrument of ten strings, On the lute, And on the harp, With harmonious sound. (Psalm 92:1-3)
3 tags
"When one door of happiness closes, another opens; but often we look so long at the closed door that we do not see the one which has been opened for us."  ― Helen Keller
Thankful Thursdays
After two weeks of exams and presentations I can finally breathe! I feel much relieved and blessed.  =]
3 tags
2 tags
Thankful Thursdays
Today I'm thankful that after such a busy and crazy week I finally have a break from school… well classes that it, 'cause I'll be spending the whole holiday weekend at home studying. But still it's a blessing! I'll be able to catch up on my studies and organize my life a bit. 
4 tags
Thankful Thursdays
I was really down these past few days with a lot on my mind, but recently I've been feeling more relieved as each day goes by. Things still look cloudy for me, but I'm thankful for the hope God fills my heart with. Even in tough times I can trust that He's still in control of everything. I'm glad I can count that He had a bigger plan for my life and that He will guide me...
1 tag
3 tags
A prayer for today
Have you ever done something only to regret it later? Have you asked for opportunities or asked for something so bad but when you got it you mistakenly turned it down? I'm afraid I might have done something wrong, losing an opportunity I need and asked for so bad.  How I wish I could go back in time…  Even after praying so hard, sometimes it's hard to accept our errors and...
1 tag
tumblrbot asked: WHERE WOULD YOU MOST LIKE TO VISIT ON YOUR PLANET?
5 tags
"For a day in Your courts is better than a thousand. I would rather be a doorkeeper in the house of my God Than dwell in the tents of wickedness. 11 For the Lord God is a sun and shield; The Lord will give grace and glory; No good thing will He withhold From those who walk uprightly." (Psalm 84: 10, 11) May we be filled with praise and thanksgiving as we enter God's house...
3 tags
Procrastinator- there's no better word to describe myself lately. The sad thing is that it's in every aspect of my life, and it's even affecting my relationship with God. I pray asking for answers and blessings, but when opportunities come I let them pass by. How am I going to become a better person if I continue going on like this? I'll end up nowhere and alone. Later in life I don't want...
3 tags
A prayer for today
I know God has a big plan for my life. I've always prayed for Him to lead me and show me exactly what it is. It's true that in some cases what He has prepared for us isn't quite what we would choose or even like to do. But God knows best, he sees the whole picture, and He knows us better than ourselves. Trusting that He has the best for me, I ask Him to show me what His plans...
3 tags
5 tags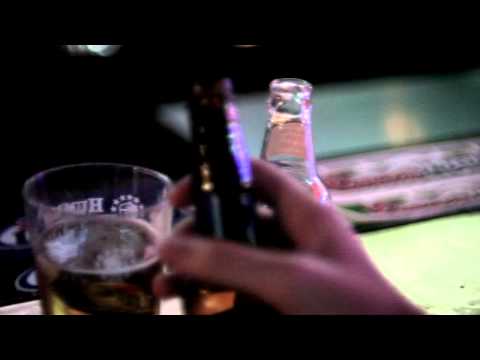 5 tags
Note to self: Sing
A while ago I came upon this post from a blog and after reading it I though of how little I sing these days… I mean I love music, always have, but it's not often that I'm "a person of song." God's people should be happy, joyous, and always have a song in their heart and lips. Let's be known as a people who sing!  ———- Sing praises to...
3 tags
6 tags
3 tags
2 tags
"You can trust the weaver who's at that heavenly loom. He knows exactly..."
4 tags
be happy
This Sabbath the pastor said that to live happily we need only three things: to love and be loved do something great/big in life have hope Later as I sat down to write about this, I was surprised to realize I already have these three things! How could I not have noticed it when I first heard him say this. I must confess that I got kinda sad because I then thought that I only had the last...
3 tags
3 tags
the universe declares His glory
When I consider Your heavens, the work of Your fingers,the moon and the stars, which You have ordained, what is man that You are mindful of him, and the son of man that You visit him?  (Psalm 8:3,4)  When we observe the smallest to the largest thing in the universe we can get a glimpse of how big God is and how insignificant we are. Still, to think that the Creator of the universe cares for a...
my first blog!
you know what they say, "there's a first time for everything"… I don't think this applies to everything in life BUT after a long time considering whether I should have a blog, I finally decided to create a Tumblr account. So here it is, my first blog! I hope you enjoy what I post here :) p.s.: I'm still thinking of a name for it…